THEFT FROM UNLOCKED VEHICLES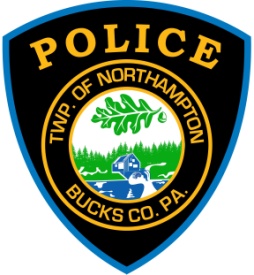 Northampton Township Police Department
50 Township Road
Richboro PA 18954
Michael B. Clark, Chief of Police
215-322-6111 (fax) 215-357-3592
8/31/2015
To: All residents of Northampton Township;
The Northampton Township Police Department has experienced a sharp increase in thefts from unlocked vehicles, predominantly in the Holland area of the township.
On August 16, 2015 Officer R. Gensler conducted a suspicious vehicle investigation in the Village Shires development in the township. As a result of this investigation, numerous GPS units, computers, medical equipment, handbags and other personal belongings have been recovered.
We have been able to identify some victims through police reports that were filed and several other victims through either addresses in their GPS units or personal information recovered.
To date we still have numerous pieces of property we have not been able to match to theft from vehicle reports and have not been unclaimed.
In speaking with the suspects involved, they indicated that all of the thefts occurred from unlocked vehicles.
We are asking that anybody that has had property removed from their vehicle or have noticed that, "Something looked funny/ my glove box contents were on my seat/etc." and have not previously filed a police report please contact Officer R. Gensler or Detective P. Stark at 215-322-6111.